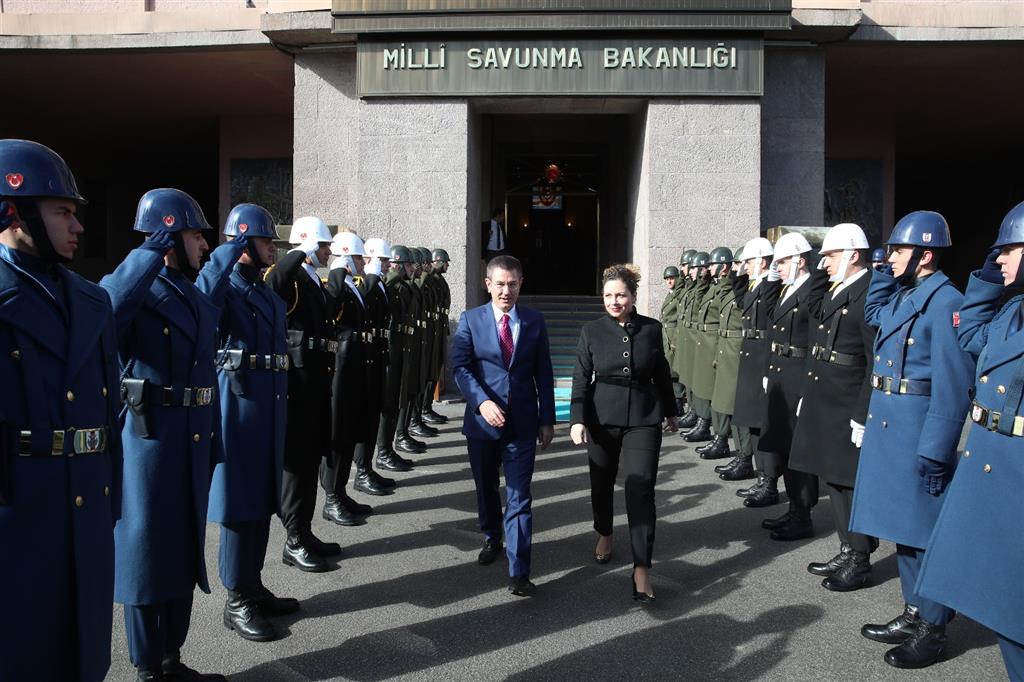 By Edison Kurani / Published on: 26-01-2018,
LINK
Turkey will continue to support the Albanian army Turkey will continue to provide its support about the Albanian army. Such message was given by the Turkish minister of Defence, Nurettin Canikli during a meeting held in Turkey with the Albanian minister of Defence, Olta Xhacka.
"I received maximum support for any request that Albania has. Support for the modernization of Armed Forces and any project needed for it. We agreed on developing military capacities", minister Xhacka said.
The minister of Defence also said that the Albanian military personnel will continue to receive medical treatment in Turkey.
During her visit in Turkey, Xhacka has also met with the Turkish Interior minister and the head of Turkish Armed Forces, but also Albanian cadets.
"You're the best examples of the discipline and professionalism and you're a solid part of our military pyramid", Xhacka said during the meeting with Albanian cadets in Turkey.