In an attempt to unveil what was really behind the scenes of the Al Qaeda terrorist interrogations conducted by the CIA, eight former high-ranking CIA officials, including three former directors, are ready to publish a response to last year's incendiary US Senate "torture report", according to the Washington Examiner.
According to the former Agency employees, the Democratic Senate's intention was to undermine the CIA's methods of dealing with terrorists, including waterboarding; the report was presented by the Vice Chairman of the Senate Select Committee on Intelligence, Dianne Feinstein, and was roundly cited as the main report on the CIA's enhanced interrogation programs.
After its release last December, current CIA Director John O. Brennan stated that the interrogations had set the stage for the 2011 Navy SEAL raid on Osama bin Laden's compound in Abbottabad, Pakistan.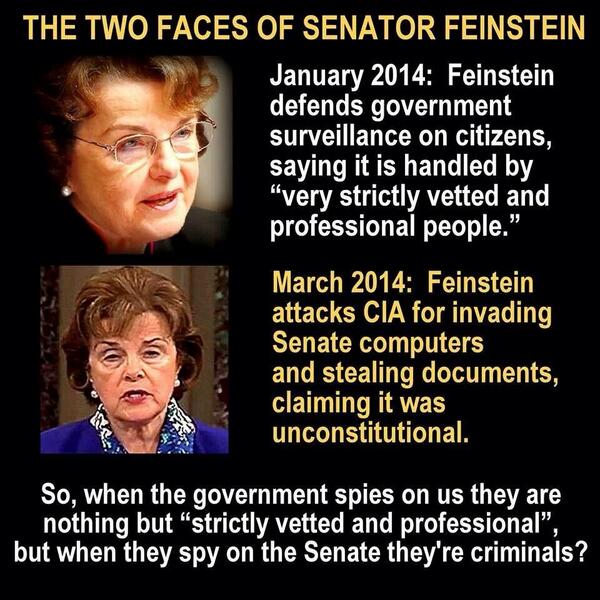 In the upcoming rebuttal, the former CIA officials will not only counter the Democratic report, but will unanimously give evidence about the Al Qaeda operation's details for the first time in the history of the Intelligence Agency. It will contain the Republicans' responses to the Senate Select Committee on Intelligence, who published the well-known report, officially called "The Senate Intelligence Committee Report on Torture: Committee Study of the Central Intelligence Agency's Detention and Interrogation Program."
What's surprising to note is that the Democrats consulted none of the agents while preparing the December report.
Three former CIA directors, George Tenet, Porter Goss and retired Gen. Michael V. Hayden, two former deputy directors, John McLaughlin and Michael Morell, former clandestine service boss Jose A. Rodriguez, former CIA and FBI counterterrorism official J. Philip Mudd and former CIA Acting General Counsel John Rizzo have written the key points of the document which will be released next month.
All revenue earned from the publication of the 352-page "Rebuttal" will go to the CIA Officers' Memorial Foundation.