AIR EXERCISES OF RAFAEL COOPERATION WITH THE GREEK F-16
The french aircraft "Charles de Gaulle" in the Ionian Sea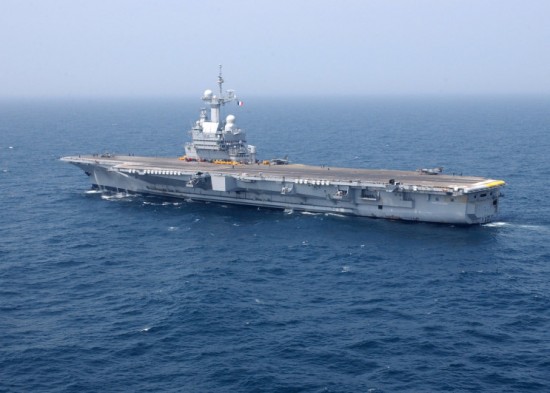 On the Ionian Sea, is the French aircraft carrier "Charles de Gaulle" (R91) under realization of educational voyage.
The aircraft has the ability to transfer between 30 and 40 aircraft and helicopters, of which 10-12 are Rafale M, Super Étendard, 2 E-2C Hawkeye and there are quite SA365 Dauphin, AS532 Cougar and EC725 Caracal.
The presence of "de Gaulle" in Greek waters (Southern Albanian Sea Zone) is designed to be combined with joint exercises aircraft ship with Greek fighter. Indeed, the first collaboration was set for today but was postponed because of the weather so this will take place tomorrow. From the PA will join F-16 block adv. and block 52 + while the French Navy will participate with Rafale.
www.defencenet.gr