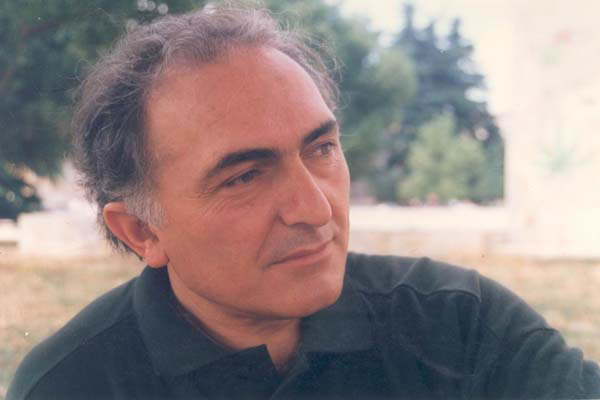 Frrok Çupi/
Çudi fjala "rebelim"?!… Po pse?! Po sikur me 31 dhjetor 2017, shumë nga këto që kemi sot rrotull, të mos jenë më, ose të jenë ndryshe?! Shikojini…. Këto ditë me diell në fund të vitit, me sa duhet kanë ardhur që të na mundësojnë të shikojmë qartë e të mbajmë mend: Jo, nuk do të jetë më si sot! Rebelimi është në rrugë.
… Mos e shikoni si viti jubile i Judah Ben Samuel; edhe ai e kishte profecinë të lidhur me vitin 1217… Profeti Samuel do të thoshte se 2017 është njëqind vjet pas Revolucionit të Tetorit 1917 që ndryshoi botën. Jo!, jo vetëm pse tani flitet për drejtim të kundërt nga Revolucioni Socialist, por parashikimi nuk është më me vlerë. Tani është fakt: Rebelimi, ka ndodhur, është në rrugë.
Ja shikojini për herë të fundit në këto ditë me diell. Shikojini që prej afër, këtu ku jemi:
Qeveria, kjo që është, më e bezdisshmja gjer më sot, nuk do të jetë më. Ndryshoi klima për qeveritë që bezdisin popujt dhe iu hyjnë nën lëkurë. Qeveritë e këtij modeli janë si insektet që nuk rrojnë dot në klimë tjetër. Këto lloj qeverish po refuzohen nga popujt, qeveri që gënjejnë, qeveri që grabisin, qeveri që nuk kanë as autoritetin t'i bëjnë thirrje popullit se "po digjet shtëpia"- ja kështu janë. Në Amerikë ra Sorosi dhe me sa duket edhe Masonët që mbanin pompën e oksigjenit për këto lloj qeverish. Aq më tepër që pas gjashtë muajsh kemi zgjedhje. Në zgjedhje nuk mund të shkohet me këto formacione; po të shkohet do të dështojë vetë procesi. Atëherë do të ndodhë si në vitet '90 kur demokracia trokiste rreth nesh dhe establishmenti komunist vonohej me sot!, e me nesër!. Po ku do të shkonte ai regjim?, do të binte se s'bën. Ja edhe këtu, këtë që shikoni sot, nuk e kemi në fund të vitit 2017.
Ka ardhur koha e rebelimit, elitat politike i imponuan popujt që të mos shikojnë më në drejtim të tyre- veç andej nga e kundërta. Ky është rebelimi. Elitat krijuan "kënetën" dhe popujt po asfiksoheshin. Rebelimi, jo si në vitin 1917, as si në vitin 1948, as si në vitin 1990…; kësaj here ka nisur nga maja e qytetërimeve. Ra establishmenti në Shtetet e Bashkuara që kishte hedhur rrënjë- me sa po del sheshit- në prapësi të mëdha për njerëzimin. Amerikanët- si kreu- e ndjenë dhe i dhanë njerëzimit mundësinë e ndryshimit shekullor. Zgjedhja e Donald Trump president i Shteteve të Bashkuara, ka përhapur besimin se bota është e njerëzve… Shikojini tani në këtë diell të fundit 2016, sa e sa gjëra nuk do të jenë më si tani.
Nuk do të jetë më UN (Kombet e Bashkuara). Një mashtrim botëror i elitave me fjalën mikluese "bashkim kombesh". Cili ishte problemi që zgjidhi UN në pesëdhjetë e ca vjet?- pyeti Trump… Nuk do të jetë më siç është- në "moçal" vetë Banka Botërore; nuk do të jetë Fondi Monetar Ndërkombëtar. Organizime oligarkësh botëror me sajesa të tilla që skllavërojnë kombet dhe shtetet.
Nuk mund të jetë kështu siç është vetë EU (Bashkimi Europian,- edhe ky emër me fjalën mikluese "bashkim"). Të paktën Greqia, një nga anëtarët, duhet të largohet urgjent, sepse ndryshe nuk jeton dot më. Brexit e ndau në pjesën ku anija e BE po mbytej. BE është organizëm i atij lloji të stranjohur në biologji që "vdes për shkak të rritjes". BE i tha vetes që të zgjerohej për nga qytetërimet jashtë BE, si një qenie e pazakontë.
Viti 2017 është viti i Rebelimit brenda Europës. Zgjedhjet e para parlamentare brenda kufijve të Bashkimit mbahen në Hollandë- mars 2017. Dy muaj më vonë, Franca nuk shkon më në zgjedhje për të provuar të majtën që sundoi deri sot; Franca shkon në zgjedhjet e majit për të mos ia hedhur sytë elitës së vet. Ky shtet nuk ka më të papritura se çfarë do të ndodhë. Italia pritet të shkojë në zgjedhje të parakohshme pas dështimit të Referendumit alias Renzi. Aq e qartë është kjo datë sa vetë kryeministri Paolo Xhentiloni u ka thënë ministrave që të bëhen gati për vetëm deri në vjeshtë 2017. Në vjeshtë do të shikojmë zgjedhjet e përgjithshme në Gjermani. Kur ra establishmenti në Shtetet e Bashkuara, zonja Merkel mori pozicionin e mbrojtjes së elitave liberale të falimentuara në Europë. Tani pritet të bjerë së bashku me to.
Pastaj, çfarë do të mund të kemi në vitin 2017!?… Mund të mos ketë më "off-shore", as "Panama". Po sikur udhëheqësit tanë të detyrohen që të nxjerrin, nga strofkat, paratë që na kanë vjedhur, si thoni, cili është Rebeli? Rebelon fati ynë. Në fund të Depresionit të Madh, 1930, rebelimi qe i tmerrshëm; kësaj here Depresioni nisi në vitin 2008, në establishmentin "Obama".
Ndoshta duhen përdorur këto ditë me diell që të shikohet qartë. Dielli mund të jenë dhurata e vitit 2016 për të parë përtej, në vitin 2017.