The Pan Epiriote Federation of the USA, has launched strong consultations with the US Department, Congress and Senate to force Albania to resolve International Agreements, deriving from the rights of the Greeks in Northern Epirus, to have the Autonomy of the Republic of Northern Epirus.,
It is still expected by Greece that what the stand will take, but the US initiative of the Greek lobby will affect Greek politics in order to meet the obligations that Albania, has as a potential country to join the European Union in respect of the Greek Minority for self-determination.
Nicholas Gage, January, 1997
GREEK LIVES MATTER THE PANEPIROTIC FEDERATION CONDEMNS KILLING OF ETHNIC GREEK BY ALBANIAN POLICE
October
30.2018
SManalysis
Statement by Nicholas Gage
President of the Pan Epirotic Federation of USA
The Panepirotic Federation of America strongly condemns the senseless killing of an ethnic Greek by Albanian police in Northern Epiros on Sunday and calls for an internationally supervised investigation to determine how he died.
Konstantinos Katsifas, 35, raised a Greek flag at a cemetery holding the remains of Greek soldiers from World War II near the town of Vouliarati as Greeks celebrated the heroic resistance of Greece to the invasion of Fascist forces on Oct. 28, 1940. When Albanian police moved to take it down, Albanian authorities say he fired at a police van with a Kalashnikov rifle and fled to the nearby hills.
Albanian authorities then launched a massive manhunt with a helicopter hovering overhead while police and special forces combed the hills for Katsifas. They claim that when they cornered him and asked him to surrender, he fired at them and they shot him dead.
"Knowing the hostility with which Albanian authorities have persecuted ethnic Greeks in the past, the official Albanian account is hard to believe and we call for a full and open international investigation of this senseless killing," stated Nicholas Gage, president of the Panepirotic Federation, which represents Greek-Americans from the region of Epiros, half which is in Greece and the other half within the southern border of Albania.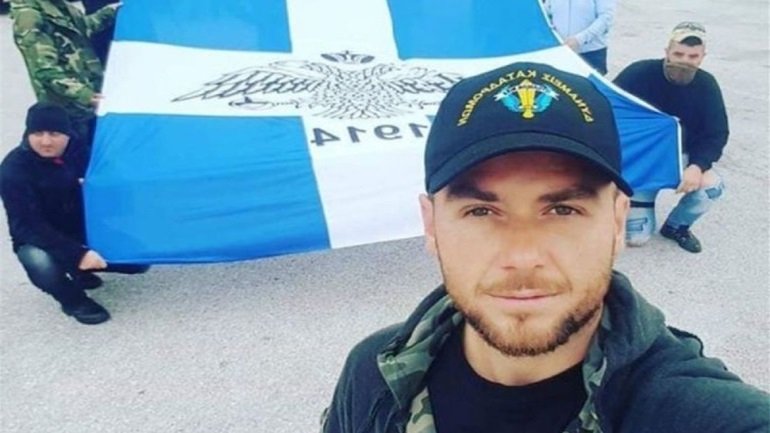 "It is obvious that Katsifas, despite the flash of anger that overtook him when police took down the Greek flag, did not intend to injure anyone because he fired at an empty police van, not at any officers," Mr. Gage said. "And it is highly unlikely that he would have chosen to shoot it out with the massive forces pursuing him rather than surrender."
He pointed out that ethnic Greeks have been falsely imprisoned, beaten and harassed by Albanian authorities for years and called on the Greek government, the European Union and the United States to pressure Albania to provide the ethnic Greek minority the basic rights and protection due them under international agreements Albania has signed but never enforced.