It is estimated 12,000 people have died in Albania as a result of guns since 1991
link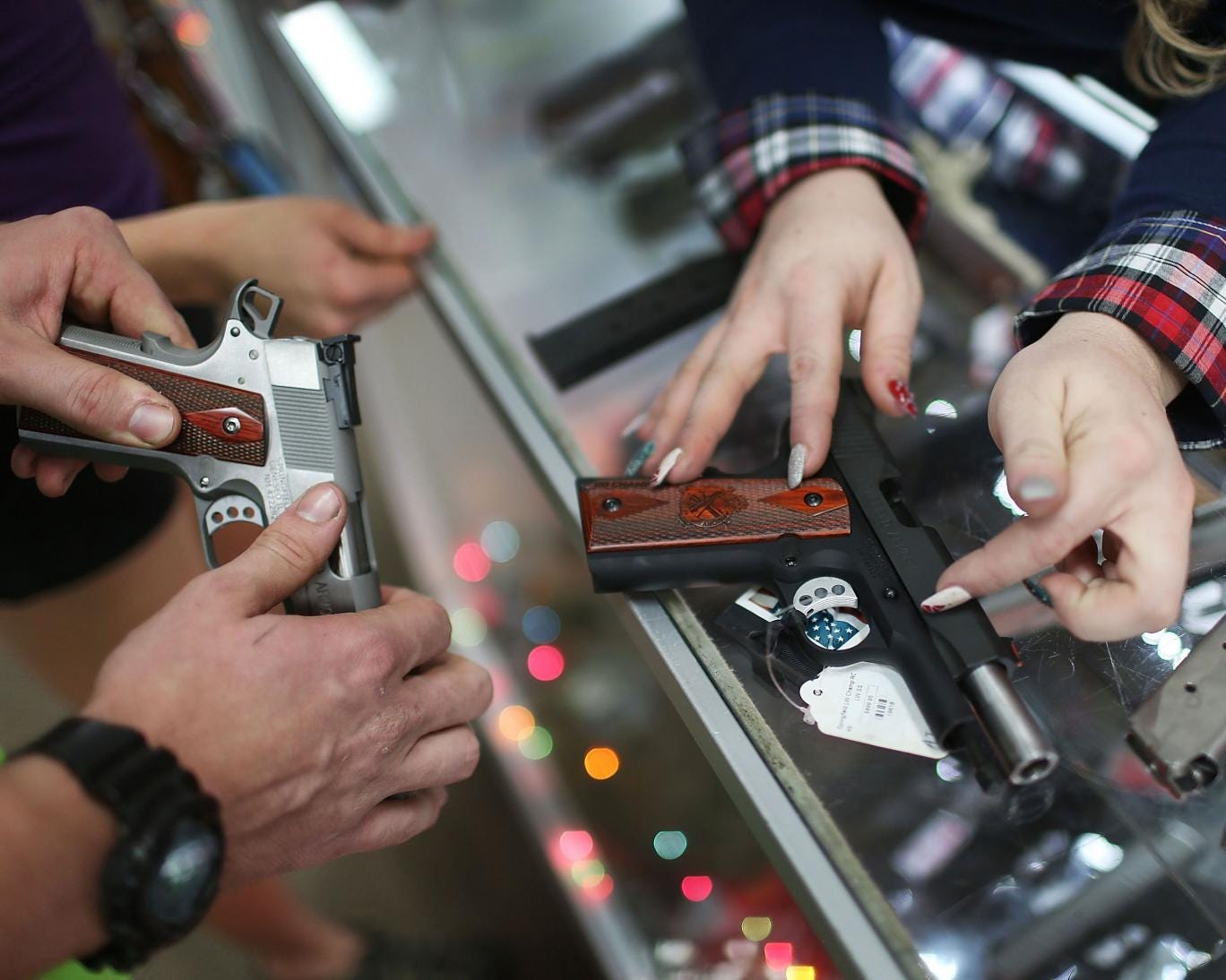 Emma Henderson
US gun sales soar
Albania's rate of gun-related deaths remains high despite having reduced in numbers over the years (file pic) Getty
A European country has been revealed as having a deadlier gun culture than America, according to research.
A study carried out by the Institute of Health and Metrics and Evaluation shows 1.37 per cent of Albania's violent fatalities are linked to firearms, compared to 0.83 per cent in the US.
According to the research, gun-related deaths have reduced in numbers over the years in Albania, which is a candidate to join the European Union.
READ MORE
Albania and Serbia hit with seven charges over violence during
In 1995, 2.49 per cent of violent deaths were as a results of firearms.
Gjin Marku, chairman of the Committee of Nationwide Reconciliation (CNR), which helps recon ciliate feuds between families - which is a problem in Albania - estimates that 12,000 people have died in Albania due to guns, since 1991.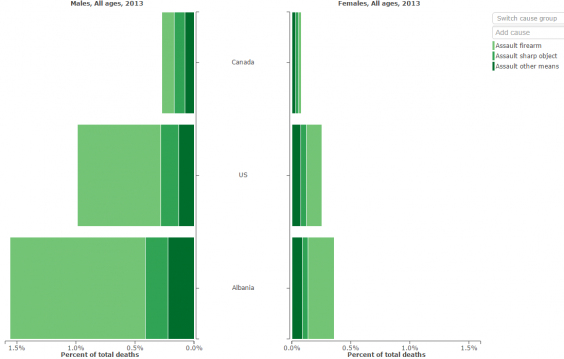 Institute-of-Health-and-Metrics-and-Evaluation.PNG
1.37 per cent of all violent deaths in 2013 were as a result of guns in Albania, while only 0.83 per cent of deaths in the US were as a result of firearms
The CNR also suggests that post-communist gun warfare led to widespread irresponsibility among gun owners.
The Kanun law, which stems from ancient Islamic law, also plays a part in Albania's gun culture. Known as Gjakmarrja, the tradition dictates that in blood feuds, murder must be committed to maintain family honour between rival families.
It is thought there are at least 210,000 illegally held firearms in Albania, which is only home to just under three million people.
The International Firearm Injury Prevention and Policy organisation estimates Albania has around 270,000 legal and illicit guns, held by civilians.
Many were looted from army depots following the collapse of the Albanian government in 1997.
Similarly to America, possessing guns is a cultural phenomenon for Albanians, many of whom claim they need to obtain guns for protection.