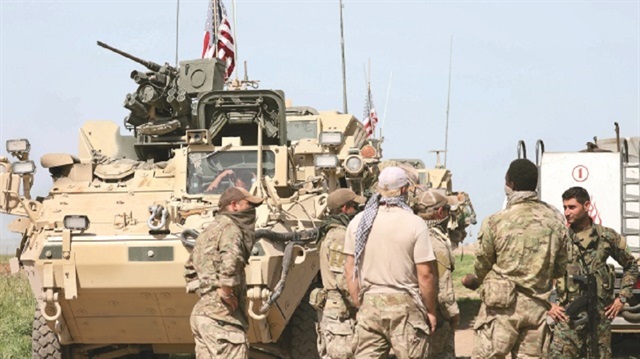 A report published by Rand Corporation, an American think tank closely affiliated with the CIA, has deemed that the US army could clash with Turkey in Syria
Link
13:44 December 17, 2017
Yeni Şafak
As Turkey prepares to launch an operation against Kurdistan Workers' Party (PKK) terrorists in Syria's Afrin, the U.S. has threatened war with Turkey in the PKK-occupied city, in a report published by the CIA-affiliated Rand Corporation.
The most recent report, titled "U.S. Strategic Interests in the Middle East and Implications for the Army," was published by the Rand Corporation, an American think tank closely affiliated with the CIA.
The report concluded that opposing interests between Ankara and Washington may lead to possible clashes between the two countries, deeming a potential confrontation to be "not entirely out of the question."
Turkish Armed Forces resemble no other army!
The Rand report warned the U.S. army that it will be facing the region's most powerful armed forces, unlike any that it has gone up against before.
"It is not entirely out of the question that the [U.S.] Army could be called on to help protect Kurdish forces [YPG] in Iraq or Syria, which have been the United States' staunchest allies in the war against [Daesh], from potential or actual attack by Turkey, placing American forces in opposition to an army far more capable than those they have faced in past conflicts in the Middle East."
The PYD and its military YPG wing are Syrian branches of the PKK, which has waged war against Turkey for more than 30 years. Since the PKK launched its terror campaign in Turkey in 1984, tens of thousands of people have been killed, including more than 1,200 since July 2015 alone.
Turkey has repeatedly objected to U.S. arms being sent to the PYD, due to its links to the terrorist organization the PKK.
Drawn into an Israeli quagmire
The Rand report deemed any potential Israeli attack against Iran to run counter to U.S. interests and policies in the region. However, the report defended the need for the U.S. to come to Israel's aid in the case of drawn out battle between Israel and Iran, risking being dragged into a prolonged conflict.
"The United States would be drawn into these conflicts to bail out its allies if they bite off more than they can chew or even be blamed for their actions, opening the United States to potential retaliation," the report concluded.